When it comes to vibrant destinations offering an abundance of fresh produce, artisanal products, and a thriving community atmosphere, the Venice Beach Farmer's Market is a must-visit. Located in the heart of Venice, California, this bustling market is a haven for food enthusiasts, art aficionados, and cannabis enthusiasts alike. And for convenient access to cannabis products, CanEx Delivery is your go-to cannabis delivery service in Venice, ensuring a seamless and enjoyable experience.
The Bounty of Freshness: Explore the Produce
One of the highlights of the Venice Beach Farmer's Market is the abundance of fresh and locally sourced produce that fills the stalls. As you meander through the market, you'll be greeted by a vibrant display of colors and aromas. Here's what you can expect when it comes to the produce:
Seasonal Fruits and Vegetables: Indulge in the flavors of the seasons as you peruse the selection of fresh and bountiful fruits and vegetables. From juicy peaches and plump tomatoes in the summer to crisp apples and hearty squash in the fall, the market offers an ever-changing variety of seasonal delights.
The Venice Beach Farmer's Market takes pride in sourcing its produce from surrounding farms, ensuring that you receive the freshest and highest quality ingredients. Whether you're a dedicated food enthusiast or simply looking to add some healthy options to your diet, the market's produce section is a haven for freshness.
And for all your cannabis needs, CanEx Delivery is here to provide you with a seamless experience. With their reliable cannabis delivery service in Venice, you can conveniently enhance your market experience with the cannabis products of your choice.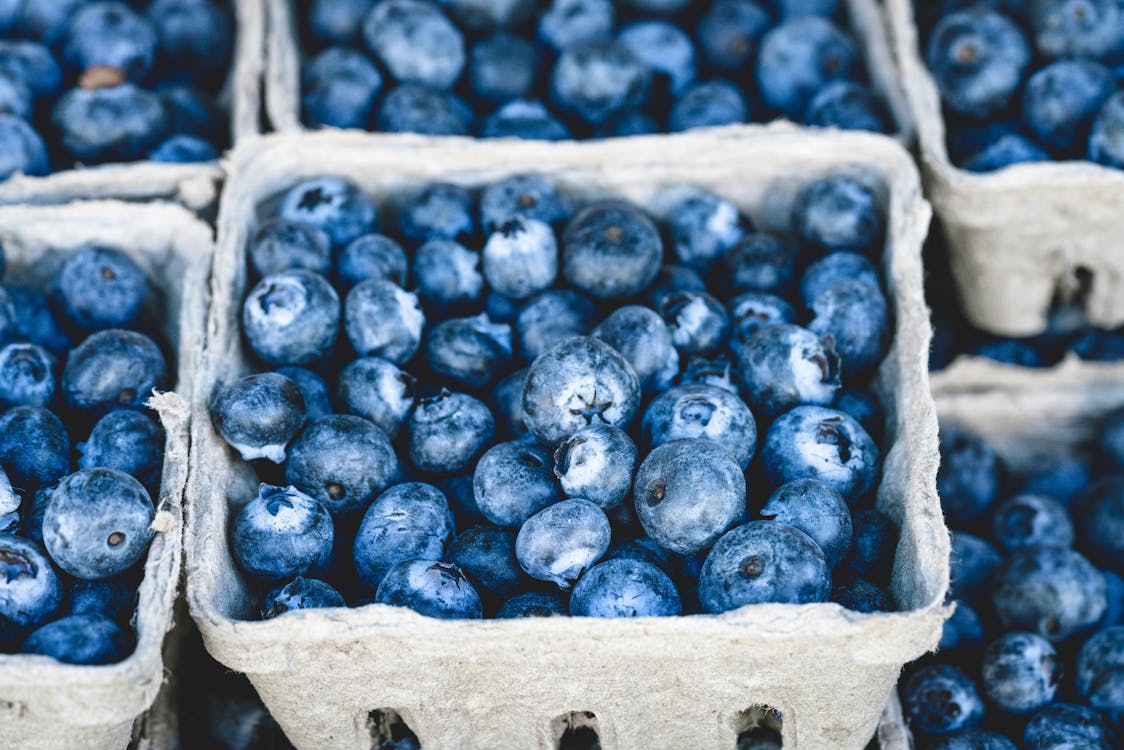 Craftsmanship at Its Finest: Artisanal Products
The Venice Beach Farmer's Market isn't just about fresh produce; it's also a treasure trove of artisanal products crafted by talented local artisans. Here are some highlights of the craftsmanship on display:
Handmade Soaps, Lotions, and Candles
Indulge in the luxurious scents and textures of handmade soaps, lotions, and artisanal candles. These artisanal products are meticulously crafted with care and attention to detail, offering a sensory delight for your daily self-care routines.
Jewelry, Clothing, and Home Decor
Discover a diverse selection of unique jewelry pieces, stylish clothing items, and eye-catching home decor accents. From intricately designed necklaces and bracelets to trendy apparel and one-of-a-kind decorative pieces, the market showcases the creativity and skill of local artisans.
Local Artwork
Immerse yourself in the world of local artists as you explore the captivating artwork on display. From paintings and photography to sculptures and mixed media creations, the market provides an opportunity to support and appreciate the talent within the community.
Satisfy Your Cravings: Food and Beverages
Picture this: you're strolling through the Venice Beach Farmers Market, and the irresistible scent of bacon and croissants wafts through the air. It's like a beacon for our kind, right? As you wander, you spot that iconic yellow truck serving up the bomb Wisconsin cheese curds. Perfectly cheesy and oh-so-satisfying, especially when you've got the munchies…
Fresh Juices, Smoothies, and Gourmet Sandwiches
Quench your thirst and nourish your body with refreshing and invigorating fresh juices and smoothies. Made from a variety of seasonal fruits and vegetables, these revitalizing beverages are the perfect way to energize yourself during your market exploration.
Indulge in the mouthwatering goodness of gourmet sandwiches made with premium ingredients. From savory fillings to artisanal bread, these sandwiches are a delightful treat for your taste buds, offering a satisfying and fulfilling meal.
Seafood and Oysters
Immerse yourself in the flavors of the ocean with the abundance of fresh seafood available at the market. From succulent shrimp and delicate fish to plump oysters, you can satisfy your seafood cravings and enjoy the taste of the sea in every bite.
Our recommendations
Got a sweet tooth? The French bakery is calling your name. From pastries to guacamole with plantain strips, there's something for every palate. And if you're feeling adventurous, why not dive deeper into the market, and you'll discover a unique treat: pizza without a crust. It's basically spiced tomatoes that taste a lot like pizza. Need a pick-me-up? Grab some coffee from Honduras. Word on the street is that it's pretty darn good. And if you're into savory treats, don't miss out on the sausage offerings with an interesting mix of pork, beef, and lamb.
More Than Just Shopping: Entertainment at the Market
The Venice Beach Farmer's Market offers not only a vibrant shopping experience but also a lively atmosphere filled with entertainment. Here are some of the highlights:
Live Music Performances
Immerse yourself in the rhythmic tunes and melodic sounds of talented musicians performing live at the market. From acoustic melodies to upbeat rhythms, the live music performances create a lively ambiance, adding an extra layer of enjoyment to your market visit.
Talented Street Performers
Experience the artistic expressions of talented street performers as they captivate the crowd with their incredible skills. From mesmerizing acrobatics and entertaining magic tricks to captivating dance routines, the street performers at the market bring a sense of wonder and excitement to your visit.
Enhancing the Experience with CanEx Delivery
Elevate your entertainment experience at the market with CanEx Delivery. Consider using a Muha Meds Disposable Vape, a convenient and discreet option to enjoy cannabis while immersing yourself in the vibrant atmosphere. CanEx Delivery is your reliable source for high-quality THC and CBD products, ensuring you have the perfect complement to enhance your entertainment experience.
Continue to enjoy the lively entertainment and vibrant atmosphere as you explore the Venice Beach Farmer's Market.

Tips for a Successful Market Visit
To make the most of your visit to the Venice Beach Farmer's Market, here are some helpful tips:
Bring Cash for Purchases
While some vendors may accept credit cards, it's advisable to bring cash for your purchases. This ensures you can easily make transactions with all the vendors, providing you with a seamless shopping experience. CanEx Delivery, on the other hand, conveniently accepts credit and debit cards, making it even more convenient to order your cannabis products.
Arrive Early for the Best Selection
To get the first pick of the freshest produce and artisanal products, arrive at the market early. By beating the crowds, you'll have a wider selection to choose from, ensuring you don't miss out on any sought-after items. Plan your visit accordingly to maximize your chances of finding the perfect ingredients and unique treasures.
Bring Your Own Bags to Reduce Waste
Help contribute to sustainability efforts by bringing your own reusable bags or baskets to carry your purchases. By minimizing the use of plastic bags, you play a part in reducing waste and supporting eco-friendly practices. Remember to bring along your sturdy bags to carry your fresh produce and artisanal finds in an environmentally conscious manner.
Engage with Vendors and Ask Questions
The vendors at the Venice Beach Farmer's Market are passionate about their products and are more than happy to share their knowledge and expertise. Don't hesitate to engage with them, ask questions about their offerings, and learn more about the farming processes behind the fresh produce and artisanal products. This interaction adds a personal touch to your market experience and allows you to discover the stories behind the items you're purchasing.
By following these tips, you can ensure a successful and enjoyable visit to the Venice Beach Farmer's Market.
Wrapping Up
Throughout this article, we have delved into the vibrant world of the Venice Beach Farmer's Market, where you can immerse yourself in the abundance of fresh produce, discover exquisite artisanal products, and enjoy the convenience of CanEx Delivery for all your cannabis needs. Let's recap the key points we've covered:
The Venice Beach Farmer's Market offers a diverse selection of seasonal fruits, vegetables, and herbs sourced from local farms, providing you with a bounty of freshness and flavors to explore.
Immerse yourself in the craftsmanship of the market, where you can find handmade soaps, lotions, candles, jewelry, clothing, home decor, and unique local artwork, showcasing the talent and creativity of the community.
Satisfy your cravings with the market's array of delectable offerings, including fresh juices, smoothies, gourmet sandwiches, and even fresh seafood and oysters. Don't forget to indulge in the unique experience of trying cannabis-infused drinks, adding an extra touch of enjoyment to your visit.
The market also offers entertainment in the form of live music performances and the presence of talented street performers, creating a lively and engaging atmosphere for visitors.
We encourage you to visit the Venice Beach Farmer's Market, where you can embark on a journey of flavors, craftsmanship, and community. Explore the market's vibrant stalls, engage with passionate vendors, and savor the fresh produce and artisanal delights that await you..
As you wrap up your day, connect with the local channel to learn more about Venice or share your experience. So, light up, chill out, and let the Venice Beach Farmers Market vibes take you on a journey. Remember, it's all about the experience, the food, and the good times. Stay lifted!
The Go-To Cannabis Delivery Service
Browse top-shelf cannabis flowers, prerolls, concentrates, edibles, tinctures, extracts, and more—all at your fingertips. Indica, sativa, and hybrid varieties are available, including some of the most popular and potent strains on the planet, and servicing the Venice Beach area.
Ordering is simple. You don't have to register for an account if you don't want to. You can pay online or in cash when the driver arrives. It's that simple.
Deliveries are available seven days a week, and you can even order in advance if you'd rather get delivery tomorrow or the next day. All packages are clean-looking and discreet, and all drivers are friendly and courteous. Discover for yourself why we're California's #1-rated weed delivery service.